JORDAN HOFFART''S WHEEL GIVEAWAY
Giveaway over
Win a set of Jordan Hoffart's Pro Wheel. One new winner chosen every day till 10/29.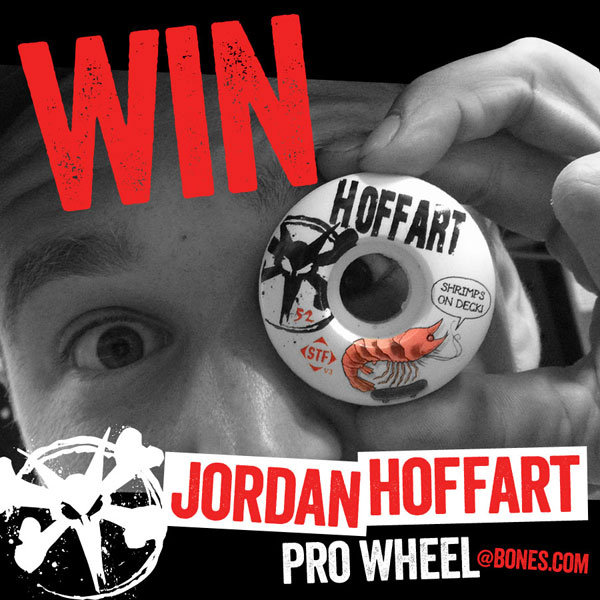 Chris Joslin and Ryan Decenzo are both contenders for X Games Real Street 2016
Read More
Evan Smith's video part from Plus Skateshop's full length film
Read More
We are happy to announce that Steve Caballero is back on BONES WHEELS!
Read More