Chris Russell is an American Psycho
Read More
Demarquis McDaniels scored a TWS Video Check Out
Read More
The boys hit up two new pools in the latest installment of Pooling Around and tell the story behind both of them.
Read More
David Gravette stands down to no spot!
Read More
David Gravette has a whole lot going on for him this week
Read More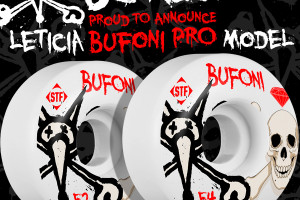 Leticia Bufoni, pro model wheel coming soon!
Read More
Another insane new video part from our 2014 Year's Best Am, Chris Joslin.
Read More
Chris Joslin rides BONES WHEELS shape V2
Read More
Plan B released Chris Joslin's "Plan B Roll" footage from their TRUE missions.
Read More