Dakota Servold handles the ever popular Stoner Park in this "On the Spot" for StrangeNotes and Independent Trucks.
Read More
The Brazil to Barcelona transplant, with ties to SoCal, shows up on our radar. - TransworldSkate
Read More
Paul Hart and Matt Berger ended up killing their jams today! Matt taking 1st in qualifying and 1st for "Best Trick" with a Front-blunt Bigflip! Paul Hart qualyfied 6th overall, also had an awesome pong game for locals to win some wheels and glasses at the BONES booth. Following these photos is a brief run down of how BONES does it out here in Tampa, FL.
Read More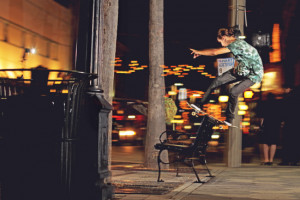 Our first day out here in Tampa, Florida came out to be a quite succesful day. Trent McClung, Paul Hart, and Dylan Perry were able to practice at "SKATEPARK OF TAMPA" and squeezed in acouple street spots as well. Be on the lookout for our daily blogs on what's going on with the BONES crew out here in Tampa!
Read More
Evan Smith, Felipe Gustavo, and Cody Lockwood in Houston before and during the 17th Annual Johnny Romano Skate Jam for Make a Wish at Southside SkatePark.
Read More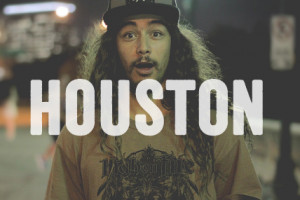 Just arrived in Houston, Texas for the 17th Annual Johnny Romano Skate Jam. Here is some brief content of our first day in Houston with Jared Lucas and Cody Lockwood.
Read More